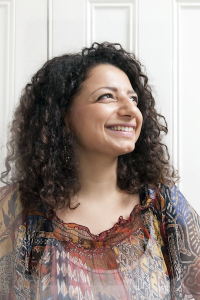 Serena is an energetic, passionate and well-organised Italian Sommelier. She simply uses her passion in his job, through it she gives enjoyable experiences to people.
"By following my feelings and senses, I developed strong skills in the communication of the world of wine. My experience spans 7 years; step by step I touched different aspects of the wine industry, from Michelin-starred restaurants to wine resorts, wineries and wine associations. Before starting my own project I was living in London, working for D&D London as Assistant Head Sommelier (Orrery and Sartoria restaurants).
I organise wine classes, tastings and tours, escort different kind of customers, favouring their needs and looking for their satisfaction and happiness, this is my force. I am very eclectic and I set the program transmitting a clear but basic overview of the world of wine or I can go deeply in technical details for expert wine lovers, the organisation is based on each customer preferences.
I work in Tuscany and Italy, but I can escort guests in other wine countries, I can be partnered with travel agencies or wine associations".